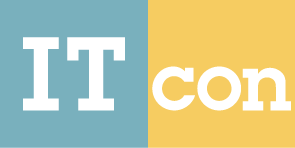 ITcon Special Issue
Technology Strategies for Collaborative Working
editor(s)
Dr Kirti Ruikar, Loughborough University, Associate Editor of ITcon
Prof. Stephen Emmitt, Loughborough University

summary

In recent years there has been a significant increase in IT investments within architecture, engineering and construction (AEC) organisations. Research from other industries, such as aerospace and manufacturing, has confirmed that increased investments in IT have very little impact on organisational productivity unless coupled with good management practices. In the AEC sector the project context raises additional issues of interoperability for the organisations and temporary project organisations collaborating across dynamic boundaries. Adopting technologies to achieve business targets requires (major) changes in an organisational culture; current practices, systems, processes and people. Whether or not such changes should be imposed on people (top down) or emerge from the needs of the workforce (bottom up) remains an intriguing question. Changes need to be coupled with appropriate management practices and strategies to maintain competitiveness, while addressing various project characteristics. This special issue aims to address technology strategies for collaborative working and create a platform for disseminating fundamental knowledge to practitioners, researchers and educators alike.

Some of the questions asked include:

Innovation diffusion within the AEC sector has been seen to be largely reactive. How can (or indeed do) businesses reconcile the contrasting ethos of 'reactive', 'organic' and short-term 'quick-fixes' with the 'proactive', 'defined' and long-term vision for sustaining competitiveness?
How can the interface of people, technologies and processes within a project environment be improved through the adoption (and adaptation) of collaborative communication technologies?
In collaborative working environments, how are issues related to interface management addressed?
How can SMEs develop and implement effective and sustainable technology strategies that address the current, emerging and future needs of clients?
To what extent can technology strategies enhance the rapidly developing disciplines of architectural technology and design management?

The guest editors welcome original contributions that stimulate thinking and help to further understand the appropriate application of technology strategies for collaborative working in construction. Full papers that report the outcomes of major research projects, the practical application of frameworks and tools, and theoretical perspectives that offer an international perspective are welcome.

Informal enquires and full papers should be addressed to Dr Kirti Ruikar or Professor Stephen Emmitt.

IMPORTANT DATES AND PUBLICATION TIMELINE

13 October 2008: Submission of full paper.
19 January 2009: Reviews comments returned to authors.
16 February 2009: Submission of revised final formatted papers.
16 March 2009: Publication of Special Issue on ITcon website

SUBMISSIONS

Authors are requested to submit papers in standard MS Word, or Adobe PDF formats by email to the Guest Editors of this special issue:

Dr Kirti Ruikar (email: k.d.ruikar@lboro.ac.uk) Loughborough University, Associate Editor of ITcon
Prof. Stephen Emmitt (email: S.Emmitt@lboro.ac.uk) Loughborough University

Maximum word limit for final manuscript is 6000 words. Please follow the standard ITcon formatting guidelines for submission.
Papers in this special issue
no.
citation
1
Ruikar K, Emmitt S (2009).
Editorial - Technology Strategies for Collaborative Working,
ITcon Vol. 14, Special issue Technology Strategies for Collaborative Working, pg. 14-16,

http://www.itcon.org/paper/2009/3

2
Sher W, Sheratt S, Williams A, Gameson R (2009).
Heading into new virtual environments: what skills do design team members need?,
ITcon Vol. 14, Special issue Technology Strategies for Collaborative Working, pg. 17-29,

http://www.itcon.org/paper/2009/4

3
Zhou W, Heesom D, Georgakis P, Nwagboso C, Feng A (2009).
An interactive approach to collaborative 4D construction planning,
ITcon Vol. 14, Special issue Technology Strategies for Collaborative Working, pg. 30-47,

http://www.itcon.org/paper/2009/5

4
Forgues D, Koskela L, Lejeune A (2009).
Information technology as boundary object for transformational learning,
ITcon Vol. 14, Special issue Technology Strategies for Collaborative Working, pg. 48-58,

http://www.itcon.org/paper/2009/6

5
Keraminiyage K, Amaratunga D, Haigh R (2009).
Achieving success in collaborative research: the role of virtual research environments,
ITcon Vol. 14, Special issue Technology Strategies for Collaborative Working, pg. 59-69,

http://www.itcon.org/paper/2009/7

6
Peña-mora F, Vadhavkar S, Aziz Z (2009).
Technology strategies for globally dispersed construction teams,
ITcon Vol. 14, Special issue Technology Strategies for Collaborative Working, pg. 70-80,

http://www.itcon.org/paper/2009/8

7
Brewer G, Gajendran T (2009).
Emerging ICT trends in construction project teams: a Delphi survey,
ITcon Vol. 14, Special issue Technology Strategies for Collaborative Working, pg. 81-97,

http://www.itcon.org/paper/2009/9