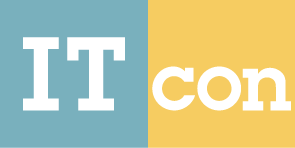 ITcon Special Issue
Use of Gaming Technology in Architecture, Engineering and Construction
editor(s)
Dr Pathmeswaran Raju,
University of Salford, UK

Prof Chimay Anumba,
Pennsylvania State University, USA

Prof Vian Ahmed,
University of Salford, UK


summary

The rapid development of World Wide Web and the dominance of networked computers for information transfer and communication have enabled the rise of online computer games. Gaming technology is getting matured with more user-friendly interfaces and various hardware platforms including handhelds devices that enabled the gaming applications to broaden its scope in various sectors including Architecture, Engineering and Construction (AEC). As a result, gaming technology offers significant benefits in the AEC disciplines from 3D walkthroughs, interactive visualisation, through virtual collaboration, design and planning to education, training and simulation. The special issue is aimed to provide insights into the use of gaming technology in AEC and includes nine papers with authors representing institutions in Australia, Canada, Korea, Taiwan, UK and the USA.
Papers in this special issue
no.
citation
1
Pathmeswaran Raju, Chimay Anumba and Vian Ahmed (2011).
Editorial - Use of Gaming Technology in Architecture, Engineering and Construction,
ITcon Vol. 16, Special issue Use of Gaming Technology in Architecture, Engineering and Construction, pg. 1-2,

http://www.itcon.org/paper/2011/1

2
Jhih Ren Juang, Wei Han Hung and Shih Chung Kang (2011).
Using game engines for physical – based simulations – a forklift,
ITcon Vol. 16, Special issue Use of Gaming Technology in Architecture, Engineering and Construction, pg. 3-22,

http://www.itcon.org/paper/2011/2

3
Amr A El Nimr, Yasser Mohamed (2011).
Application of gaming engines in simulation driven visualization of construction operations,
ITcon Vol. 16, Special issue Use of Gaming Technology in Architecture, Engineering and Construction, pg. 23-38,

http://www.itcon.org/paper/2011/3

4
Shiratuddin M F, Thabet W (2011).
Utilizing a 3D game engine to develop a virtual design review system,
ITcon Vol. 16, Special issue Use of Gaming Technology in Architecture, Engineering and Construction, pg. 39-68,

http://www.itcon.org/paper/2011/4

5
Lin K-Y, Son J W, Rojas E M (2011).
A pilot study of a 3D game environment for construction safety education,
ITcon Vol. 16, Special issue Use of Gaming Technology in Architecture, Engineering and Construction, pg. 69-84,

http://www.itcon.org/paper/2011/5

6
Kumar S, Hedrick M, Wiacek C, Messner J I (2011).
Developing an experienced-based design review application for healthcare facilities using a 3d game engine,
ITcon Vol. 16, Special issue Use of Gaming Technology in Architecture, Engineering and Construction, pg. 85-104,

http://www.itcon.org/paper/2011/6

7
Sangwon Han, Moonseo Park (2011).
Interactive parade game: impact of managerial reactions to workflow variability,
ITcon Vol. 16, Special issue Use of Gaming Technology in Architecture, Engineering and Construction, pg. 105-118,

http://www.itcon.org/paper/2011/7

8
John K Dickinson, Paul Woodard, Roberto Canas, Shafee Ahamed, Doug Lockston (2011).
Game-based trench safety education: development and lessons learned,
ITcon Vol. 16, Special issue Use of Gaming Technology in Architecture, Engineering and Construction, pg. 119-134,

http://www.itcon.org/paper/2011/8

9
Flora D Salim, Hugo M Mulder, Jane R Burry (2011).
Form fostering: A novel design approach for interacting with parametric models in the embodied virtuality,
ITcon Vol. 16, Special issue Use of Gaming Technology in Architecture, Engineering and Construction, pg. 135-150,

http://www.itcon.org/paper/2011/9

10
Isaacs J P, Gilmour D J, Blackwood D J, Falconer R E (2011).
Immersive and Non immersive 3D virtual cit:Decision support tool for urban sustainability,
ITcon Vol. 16, Special issue Use of Gaming Technology in Architecture, Engineering and Construction, pg. 151-162,

http://www.itcon.org/paper/2011/10