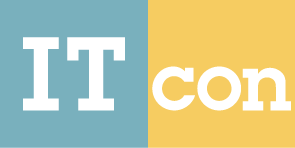 ITcon Special Issue
Management of remote construction sites and the role of IT Systems
editor(s)
Professor Charles Egbu (Email: C.O.Egbu@salford.ac.uk ) University of Salford , UK
Dr Bhzad Sidawi (Email: Bsidawi@kfu.edu.sa), University of Dammam, KSA

summary

Advanced electronic communication and management systems have been widely used in the construction industry to manage projects. The adoption of these systems by the construction industry – despite some shortcomings- has largely been successful to date and efficiently helps to achieve project targets.

Remote construction projects, however, have their unique problems which require unique and targeted solutions if they are to benefit parties to projects, and project processes and outcomes. Previous research studies indicate that some of these problems are technical, logistics, social, and psychological in nature. However, there is need to identify precisely these problems and proffer appropriate IT solutions. Accordingly, requisite management practices should accompany the use of these systems to help in addressing the aforementioned problems.
Papers in this special issue
no.
citation
1
Yusuf Arayici, Charles Egbu, Paul Coates (2012).
Building information modelling (BIM) implementation and remote construction projects: Issues, Challenges and Critiques,
ITcon Vol. 17, Special issue Management of remote construction sites and the role of IT Systems, pg. 75-92,

http://www.itcon.org/paper/2012/5

2
Alaghbandrad A, Asnaashari E, Preece C (2012).
Problems and barriers of ICT utilization on Iranian construction sites: Case study on the successful use of ICT in remote construction sites,
ITcon Vol. 17, Special issue Management of remote construction sites and the role of IT Systems, pg. 93-102,

http://www.itcon.org/paper/2012/6

3
Sidawi B (2012).
Management problems of remote construction projects and potential IT solutions; The case of kingdom of Saudi Arabia,
ITcon Vol. 17, Special issue Management of remote construction sites and the role of IT Systems, pg. 103-120,

http://www.itcon.org/paper/2012/7

4
Sampaio A Z, Gomes A R, Santos J P (2012).
Management of building supported on virtual interactive models: construction planning and preventive maintenance,
ITcon Vol. 17, Special issue Management of remote construction sites and the role of IT Systems, pg. 121-133,

http://www.itcon.org/paper/2012/8