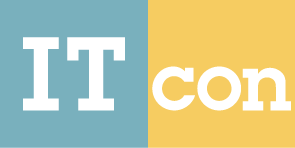 ITcon Special Issue
IFC - Product models for the AEC arena
editor(s)
Väino Tarandi, Dr., Senior Consultant, Technical coordinator IAI Nordic Chapter
Eurostep, Stockholm, Sweden
email: vaino.tarandi@eurostep.com http://www.eurostep.com

summary
This special issue of Itcon is dedicated to the IFC initiative. The papers describe the current implementations, research and development issues and finally thoughts about the future directions of IFC-based interoperability. Important developments for the future are to some extent discussed in the papers.
Papers in this special issue
no.
citation
1
Tarandi V (2003).
Editorial: IFC - product models for the AEC arena,
ITcon Vol. 8, Special issue IFC - Product models for the AEC arena, pg. 135-137,

http://www.itcon.org/paper/2003/11

2
Kam C, Fischer M, Hänninen R, Karjalainen A and Laitinen J (2003).
The product model and Fourth Dimension project,
ITcon Vol. 8, Special issue IFC - Product models for the AEC arena, pg. 137-166,

http://www.itcon.org/paper/2003/12

3
Rönneblad A and Olofsson T (2003).
Application of IFC in design and production of precast concrete constructions,
ITcon Vol. 8, Special issue IFC - Product models for the AEC arena, pg. 167-180,

http://www.itcon.org/paper/2003/13

4
Weise M, Katranuschkov P, Liebich T and Scherer R J (2003).
Structural analysis extension of the IFC modelling framework,
ITcon Vol. 8, Special issue IFC - Product models for the AEC arena, pg. 181-200,

http://www.itcon.org/paper/2003/14

5
Owolabi A, Anumba C J and El-Hamalawi A (2003).
Architecture for implementing IFC-based online construction product libraries,
ITcon Vol. 8, Special issue IFC - Product models for the AEC arena, pg. 201-218,

http://www.itcon.org/paper/2003/15

6
Kim I, Liebich T and Kim S-S (2003).
Development of a Two Dimensional model space extension for IAI/IFC2.X2nd model,
ITcon Vol. 8, Special issue IFC - Product models for the AEC arena, pg. 219-230,

http://www.itcon.org/paper/2003/16

7
Froese T (2003).
Future directions for IFC-based interoperability,
ITcon Vol. 8, Special issue IFC - Product models for the AEC arena, pg. 231-246,

http://www.itcon.org/paper/2003/17