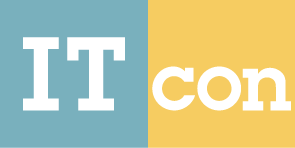 ITcon Special Issue
Next Generation Construction IT: Technology Foresight, Future Studies, Roadmapping, and Scenario Planning
editor(s)
Dr. Abdul Samad (Sami) Kazi, VTT – Technical Research Centre of Finland
Prof. Ghassan Aouad, University of Salford
Prof. Andrew Baldwin, Loughborough University
summary
The construction sector is characterised by delivery of one-of-a-kind product and service delivery through competence sharing between different organisations, many of whom are SMEs of which some may have never worked together. ICT (information and communications technologies) usage in the sector is however still limited and lags far behind other manufacturing sectors (e-Business W@tch (2005). At the same time however, there is growing evidence (as reported in the papers featured in this special issue) that there is now a growing paradigm shift in thinking by the construction industry as it embraces itself to take-up and implement next generation construction IT that has been researched and reported in pioneering journals on the subject like ITcon (www.itcon.org), and proposed through numerous strategic national and international roadmapping initiatives such as those by Department of Trade and Industry (DTI, 2001), ROADCON (Hannus et al, 2003), FIATECH (2004), CRC for Construction Innovation (Hampson and Brandon, 2004), UK National Platform for the Built Environment (2006), Strat-CON (Kazi et al, 2007), European Construction Technology Platform (ECTP, 2008), etc. Some questions that emerge include, "what now?", "what next?", and "what in the future?". The portfolio of the 23 refereed papers in this special issue of ITcon address these questions and provide answers that are expected to serve as value propositions to the industry for technology take-up; provide guidelines to ICT providers on what needs to be further developed; and equip researchers and academia with new research topics and ideas on relevant emerging ICTs for the construction sector.
Papers in this special issue
no.
citation
1
Kazi A S, Aouad G, Baldwin A (2009).
Editorial - Next generation construction IT: technology foresight, future studies, roadmapping and scenario planning,
ITcon Vol. 14, Special issue Next Generation Construction IT: Technology Foresight, Future Studies, Roadmapping, and Scenario Planning, pg. 123-128,

http://www.itcon.org/paper/2009/12

2
Golparvar-Fard M, Peña-Mora F, Savarese S (2009).
Application of D4AR – A 4-Dimensional augmented reality model for automating construction progress monitoring data collection, processing and communication,
ITcon Vol. 14, Special issue Next Generation Construction IT: Technology Foresight, Future Studies, Roadmapping, and Scenario Planning, pg. 129-153,

http://www.itcon.org/paper/2009/13

3
Mallasi Z (2009).
Towards minimizing space-time conflicts between site activities using simple generic algorithm – the best execution strategy,
ITcon Vol. 14, Special issue Next Generation Construction IT: Technology Foresight, Future Studies, Roadmapping, and Scenario Planning, pg. 154-179,

http://www.itcon.org/paper/2009/14

4
Leicht R M, Messner J I, Anumba C J (2009).
A framework for using interactive workspaces for effective collaboration,
ITcon Vol. 14, Special issue Next Generation Construction IT: Technology Foresight, Future Studies, Roadmapping, and Scenario Planning, pg. 180-203,

http://www.itcon.org/paper/2009/15

5
Zhang C, Hammad A, Bahnassi H (2009).
Collaborative multi-agent systems for construction equipment based on real-time field data capturing,
ITcon Vol. 14, Special issue Next Generation Construction IT: Technology Foresight, Future Studies, Roadmapping, and Scenario Planning, pg. 204-228,

http://www.itcon.org/paper/2009/16

6
Smith I (2009).
Control enhancements of a biomimetic structure,
ITcon Vol. 14, Special issue Next Generation Construction IT: Technology Foresight, Future Studies, Roadmapping, and Scenario Planning, pg. 229-237,

http://www.itcon.org/paper/2009/17

7
Motamedi A, Hammad A (2009).
Lifecycle management of facilities components using radio frequency identification and building information model,
ITcon Vol. 14, Special issue Next Generation Construction IT: Technology Foresight, Future Studies, Roadmapping, and Scenario Planning, pg. 238-262,

http://www.itcon.org/paper/2009/18

8
Sørensen K, Christiansson P, Svidt K (2009).
Prototype development of an ICT system to support construction management based on virtual models and RFID,
ITcon Vol. 14, Special issue Next Generation Construction IT: Technology Foresight, Future Studies, Roadmapping, and Scenario Planning, pg. 263-288,

http://www.itcon.org/paper/2009/19

9
Omar B, Ballal T (2009).
Intelligent wireless web services: context-aware computing in construction-logistics supply chain,
ITcon Vol. 14, Special issue Next Generation Construction IT: Technology Foresight, Future Studies, Roadmapping, and Scenario Planning, pg. 289-308,

http://www.itcon.org/paper/2009/20

10
O'Brien W, Julien C, Kabadayi S, Luo X, Hammer J (2009).
An architecture for decision support in ad hoc sensor networks,
ITcon Vol. 14, Special issue Next Generation Construction IT: Technology Foresight, Future Studies, Roadmapping, and Scenario Planning, pg. 309-327,

http://www.itcon.org/paper/2009/21

11
Esposito M A, Macchi I (2009).
Communication in design, results of a field research,
ITcon Vol. 14, Special issue Next Generation Construction IT: Technology Foresight, Future Studies, Roadmapping, and Scenario Planning, pg. 328-352,

http://www.itcon.org/paper/2009/22

12
Hartmann T, Fischer M (2009).
A process view on end-user resistance during construction IT implementations,
ITcon Vol. 14, Special issue Next Generation Construction IT: Technology Foresight, Future Studies, Roadmapping, and Scenario Planning, pg. 353-365,

http://www.itcon.org/paper/2009/23

13
Ku K, Pollalis S (2009).
Contractual standards for enhanced geometry control in model-based collaboration,
ITcon Vol. 14, Special issue Next Generation Construction IT: Technology Foresight, Future Studies, Roadmapping, and Scenario Planning, pg. 366-384,

http://www.itcon.org/paper/2009/24

14
Björk B-C (2009).
RATAS, a longitudinal case study of an early construction IT roadmap project,
ITcon Vol. 14, Special issue Next Generation Construction IT: Technology Foresight, Future Studies, Roadmapping, and Scenario Planning, pg. 385-399,

http://www.itcon.org/paper/2009/25

15
Froese T, Rankin J (2009).
Strategic roadmaps for construction innovation: assessing the state of research,
ITcon Vol. 14, Special issue Next Generation Construction IT: Technology Foresight, Future Studies, Roadmapping, and Scenario Planning, pg. 400-411,

http://www.itcon.org/paper/2009/26

16
Isikdag U, Underwood J, Kuruoglu M, Goulding J, Acikalin U (2009).
Construction informatics in Turkey: strategic role of ICT and future research directions,
ITcon Vol. 14, Special issue Next Generation Construction IT: Technology Foresight, Future Studies, Roadmapping, and Scenario Planning, pg. 412-428,

http://www.itcon.org/paper/2009/27

17
Ekholm A, Molnár M (2009).
ICT development strategies for industrialisation of the building sector,
ITcon Vol. 14, Special issue Next Generation Construction IT: Technology Foresight, Future Studies, Roadmapping, and Scenario Planning, pg. 429-444,

http://www.itcon.org/paper/2009/28

18
Christiansson P, Svidt K, Sørensen B (2009).
Future integrated design environments,
ITcon Vol. 14, Special issue Next Generation Construction IT: Technology Foresight, Future Studies, Roadmapping, and Scenario Planning, pg. 445-460,

http://www.itcon.org/paper/2009/29

19
Aziz Z, Anumba C, Peña-mora F (2009).
A road-map to personalized context-aware services delivery in construction,
ITcon Vol. 14, Special issue Next Generation Construction IT: Technology Foresight, Future Studies, Roadmapping, and Scenario Planning, pg. 461-472,

http://www.itcon.org/paper/2009/30

20
Klinc R, Turk Z, Dolenc M (2009).
Engineering collaboration 2.0: requirements and expectations,
ITcon Vol. 14, Special issue Next Generation Construction IT: Technology Foresight, Future Studies, Roadmapping, and Scenario Planning, pg. 473-488,

http://www.itcon.org/paper/2009/31

21
Dawood N (2009).
VR-roadmap: a vision for 2030 in the built environment,
ITcon Vol. 14, Special issue Next Generation Construction IT: Technology Foresight, Future Studies, Roadmapping, and Scenario Planning, pg. 489-506,

http://www.itcon.org/paper/2009/32

22
Böhms M, Bonsma P, Bourdeau M, Kazi A S (2009).
Semantic product modelling and configuration: challenges and opportunities,
ITcon Vol. 14, Special issue Next Generation Construction IT: Technology Foresight, Future Studies, Roadmapping, and Scenario Planning, pg. 507-525,

http://www.itcon.org/paper/2009/33

23
Strachan R, Stephenson P (2009).
Futuristic construction communication infrastructures: secure and safe with no wires,
ITcon Vol. 14, Special issue Next Generation Construction IT: Technology Foresight, Future Studies, Roadmapping, and Scenario Planning, pg. 526-539,

http://www.itcon.org/paper/2009/34

24
Erdogan B, Abbott C, Aouad G, Kazi A S (2009).
Construction IT in 2030: a scenario planning approach,
ITcon Vol. 14, Special issue Next Generation Construction IT: Technology Foresight, Future Studies, Roadmapping, and Scenario Planning, pg. 540-555,

http://www.itcon.org/paper/2009/35